C* texted me that she was in labor, but it was moving slow (just like her first) so I was supprised to find out that she was at 6cm when I got there in the afternoon. The way she was handling her contractions was amazing she would just close her eyes and concentrate.
We needed to get things moving so they went for a walk
The walk did the trick and got baby moving down.
It was time to get in the tub...
Dexter Liam was born at 8:01pm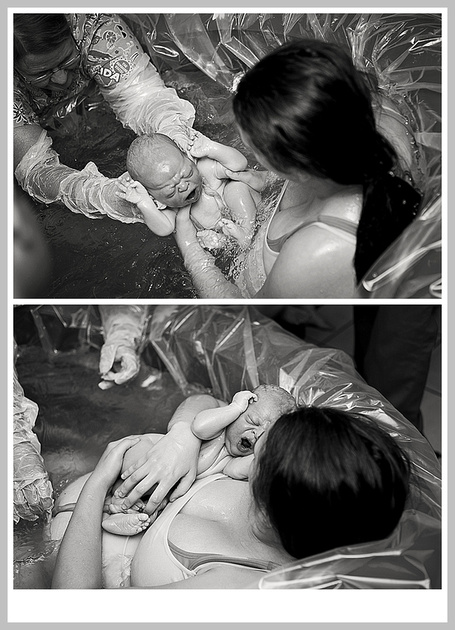 9lbs 6.5oz, 21in
Happy Clicking,
xoxo
patty
Thank you for reading/looking! Could you please take one second and click the Google "Plus 1" button at the top on your right. Google uses your +1's as a way to tell good web content from spam, content farms, etc. THANK YOU!!