Three days after Sarah's maternity session she went into labor. This was Tuesday...the back-up day for the maternity session! Good thing we did them Saturday cause baby *E was 3 weeks early.
When I got to Breath of Life (you can see Sarah's birth slideshow video there) Sarah was in the tub but the heat of the water was bothering her so she got out. Some moms find the tub and warm water comfortable and relaxing, but some dont like the heat of the water. It makes them uncomfortable.
Sarah and Justin were waiting to find out what they were having. They wanted to be surprised.
Amy from Barefoot Birth was Sarah's doula. (If you a small business looking to advertise they are needing sponsors for their Barefoot Bus. They will be using it to provide midwifery care to underprivileged women in our communities you can learn more on their blog)
I love getting pictures of the details in the room. These are some of the little things that you will not remember years from now.
Mama, was about the sweetest thing. She was just...sweet. You wanted to be around her and help her. I's so glad I was one of the people there for her.
There are certain pressure points that relieve the pain of contractions. You can see the midwife and doula pushing on some here:
On the 2nd row of pictures, last picture on the right you can see where they learned their baby was a girl!!
Here is my favorite shot from the birth. I love how you can see the worry in dads eye brow as he gently kisses her forehead and she is using him for support.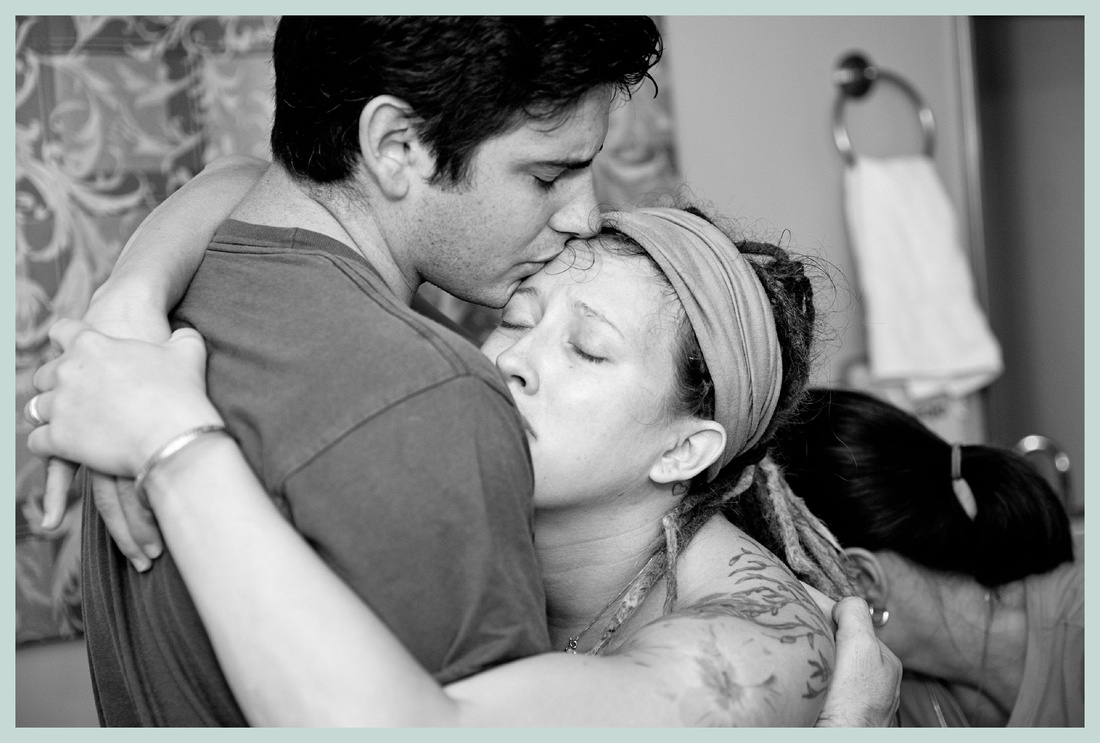 xoxo,
patty